LifeTALKS Video Archive
Emancipation of OZ: Welcome to OZ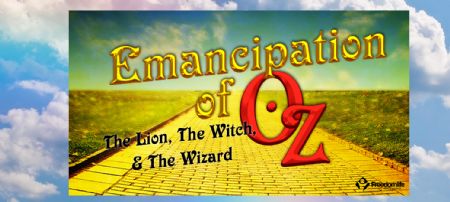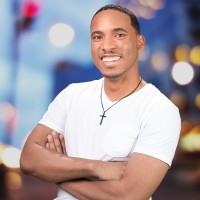 About
Will Rucker

:

"Where there's a Will, there is a way" may be a popular cliché to some, but for Will Rucker, it is a way of life. Even as a child growing up in the suburbs of Detroit, Michigan, Will has seen the world through an uncommon lens. From continually questioning the status to quo to pursuing and accomplishing seemingly impossible goals, Will has always forged new paths.

Prior to launching his own company, Will Rucker Speaking & Coaching Firm, Will spent over a decade as a highly successful sales leader in various corporate environments. During this time he also pursued his theological studies earning multiple undergraduate degrees in Religion, Biblical Studies, and Christian Ministry, as well as a Master's Degree in Executive Leadership. In addition to his collegiate studies, Will earned a diploma in Pastoral Ministry and helped to launch two thriving churches with his former church denomination, Word of Faith.

In 2014, Will and his partner of 13 years, left family, friends, and their former church to begin their own ministry in Las Vegas. This event proved to not only be a physical change of location, but a spiritual shift as well. While serving as the Lead Pastor of the church he founded, Will Rucker received a vision from God that radically altered his understanding of spirituality and life in general and forced him to completely transform the church and his theology.

By understanding that each of the worlds religions arose from the teachings of great spiritual leaders whose aim was not to create a religion, but to share a better way of life, Will has taken the core of these examples and lessons to create a path meant for today's truly global citizen. Ending the fighting, hate and death that comes from differences in misinterpreted theology, he has finally create what each spiritual leader intended: a diverse, peaceful, service based community that teaches the true language of God and the universe, LOVE.

This way of life, aptly called Kainós, flows primarily from the teachings of Jesus while including the wisdom of many other great spiritual teachers. Will is quick to explain that Kainós is not a religion, and that he hasn't started just another church. Will is proud to lead a faith based service organization that anyone and everyone can participate in. One that exists to make each member the best they can be, completely altering the communities that he or she is a part of.

Will is excited to share this life-elevating message as he seeks to fulfill his mission of helping all people get their personal best into the world.
Visitor Comments (0)
Be the first to post a comment.
Discuss On Facebook
Sunday, January 22, 2017 • Will Rucker • General
Discover how living in grace can provide a more fulfilling life.
Scriptures: Luke 15:1-32
Sunday, October 16, 2016 • Will Rucker • General
Sunday, July 10, 2016 • Will Rucker • General
How to obtain peace in troubling times.