Let's talk about life
There's a lot going on with us here at Freedom Life Grace Church. We can't fit everything into a service or Bible Study so we have made this blog available to you as a resource, inspiration, and amusement.
Enjoy! Share! Repeat!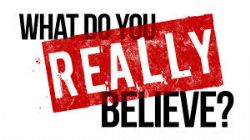 Will Rucker • Faith
Life starts and stops, and is sustained or suspended with and by what you believe. How you experience life is formed by what you believe. Fear-based religion is not from God. I would go as far as to say fear-based religion is devoid of God.
So, the questions remain: What do you believe? How do those beliefs add to or subtract from the quality of your life?